If you have forgotten your password, click the "Forgot Password" link on the login screen.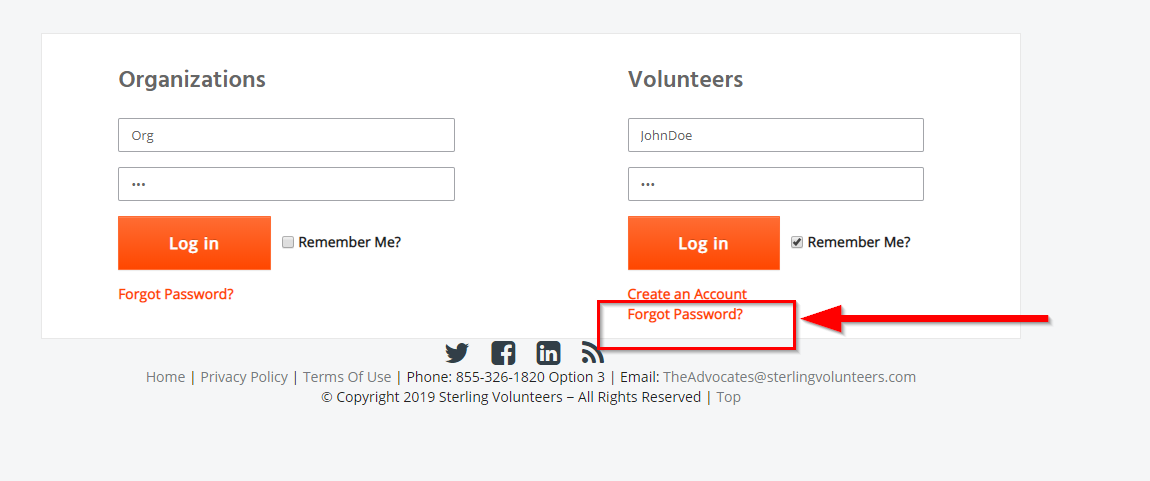 Enter your username or email on the "Forgot Password" screen and we will send you an email with a temporary password to the address associated with that username. Use the temporary password to log in, and you'll be prompted to set a new password!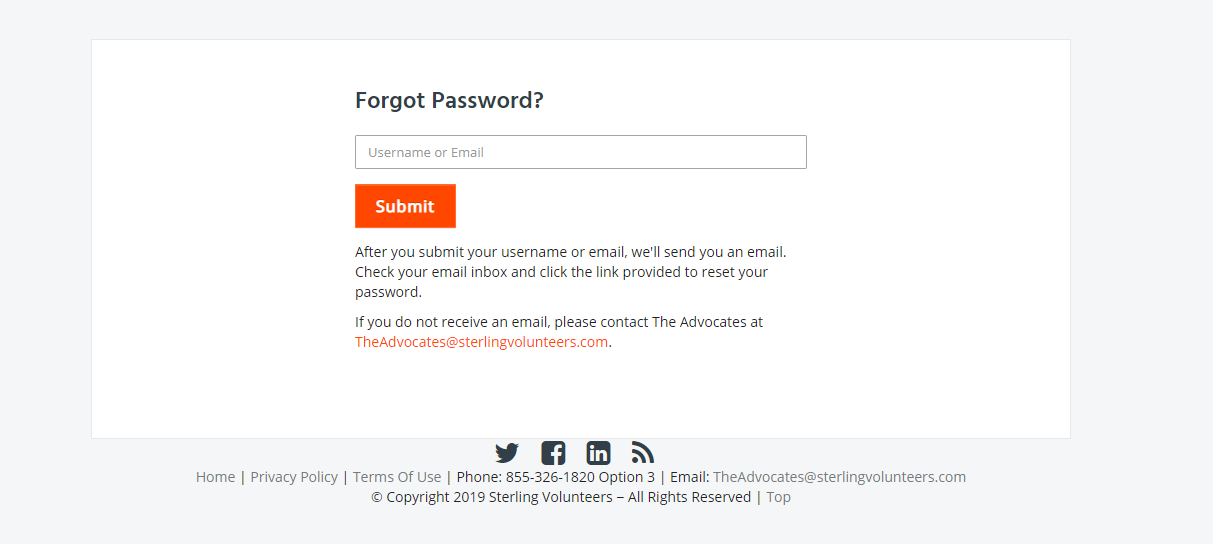 If you were not able to receive an email or if you still encounter any issues logging in, please contact our Advocates team by calling 1-855-326-1860 option 3 or email us at TheAdvocates@SterlingVolunteers.com.