There are two ways you can subscribes to Fast-Pass.
When ordering your background check, our system will ask if you'd like to sign up for Fast-Pass in step 4 of the ordering process. Select- "Yes! I would like to purchase the Fast Pass for $3.99" and our system will assist you in ordering Fast-Pass along with your background check.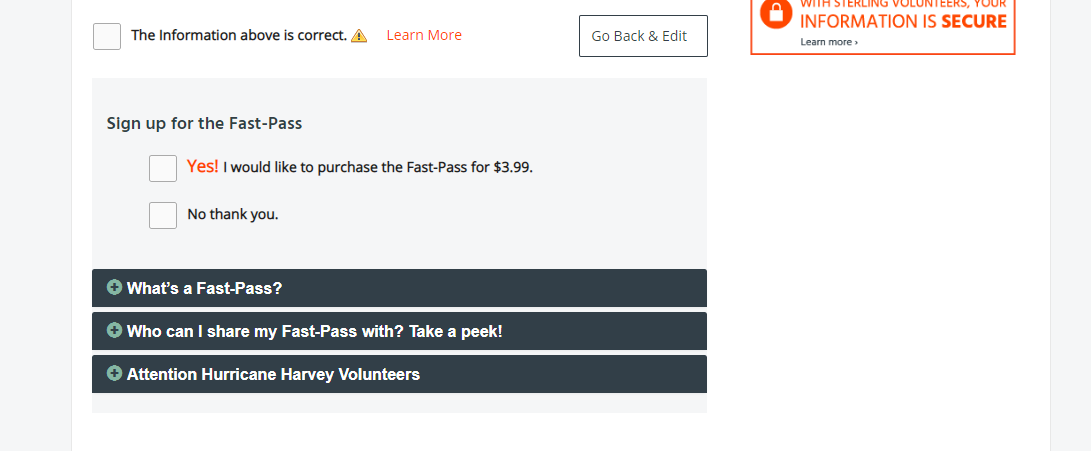 Additionally, you can order Fast-Pass through your Verified Volunteers account. In your profile, you'll see the "My Screening Checklist" section. Within this section, click "Get Fast-Pass". This will take you to a new page to get started in subscribing to Fast-Pass!

Please note, Fast-Pass cannot be purchased while your background check is still pending or when the background check returns a "consider" result to the organization.